Youkon Red Salmon cold smoked in natural wood packaging 150 g
carefully cold smoked with noble wood, sliced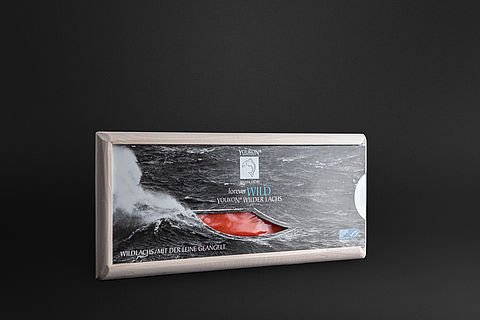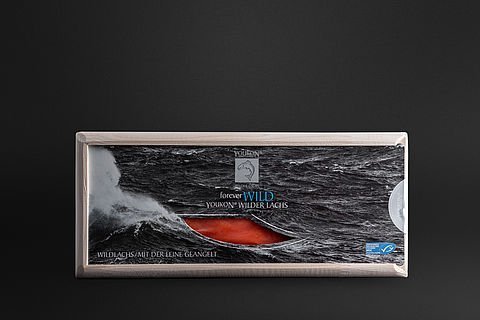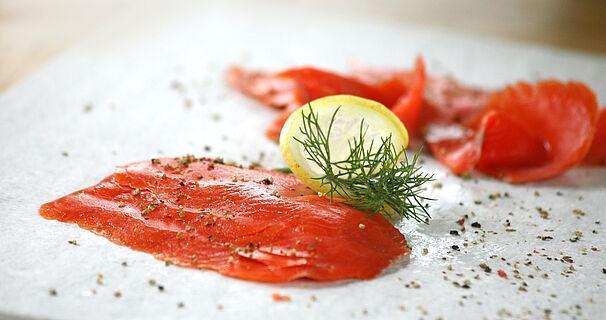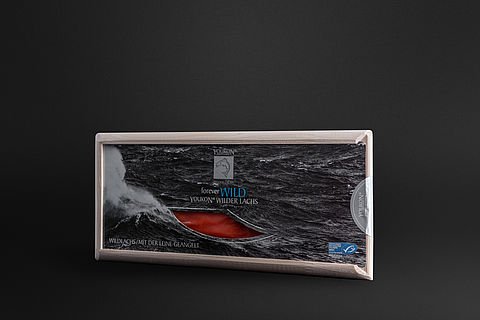 Article number:

1001.

Minimal weight:

150 g

Preparation:

smoked

Category:

salmon

Country of origin:

Alaska
Deliverytime: 1-2 working days
Youkon Red Salmon cold smoked in natural wood packaging 150 g
YOUKON WILD RED SALMON cold smoked gets its natural colour exclusively from it nutriment consisting of crabs, shrimps and prawns. For what reason the native people of Alaska call him "aristocrat". If you once tasted the tender, rich in vitamines and over thousands of miles trained meat you will daydream about the unique character of the YOUKON WILD SALMON.
Youkon Wild salmon is carefully refined following old recipes. We are allowed to disclose one main feature of the well-protected family secret to the wild salmon gourmets: Especially selected wild salmons are pickled in a mild brine with a small amount of cane sugar in it.
Afterwards the wild salmon is cold smoked in a special stone oven using only noble woods and a certain amount of canadian maple wood, to recive the best smoked salmon possible. This is borne out by the fishing methode used. Each salmon is fished out of the sea one by one with fishing line and hooks from the fishing boat, without involving a net.
YOUKON WILD RED SALMON cold smoked, sliced, 150 g in decorative natural wood packaging.