Gift box ALASKA
Exquisite gift set, 4 parts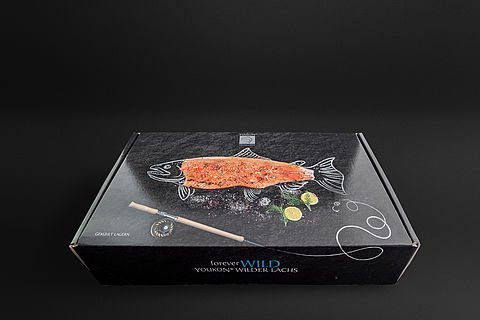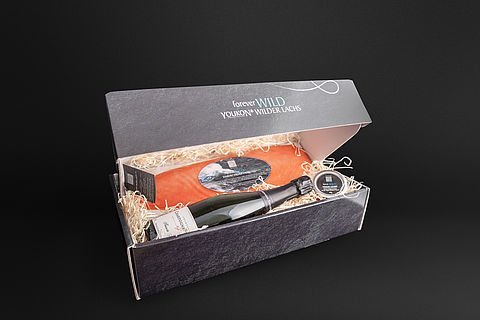 Article number:

3006

Preparation:

smoked

Category:

presents, salmon

Country of origin:

Alaska
Deliverytime: 1-2 working days
Gift box ALASKA
Gift packaging with a premium design, with wood wool covered, with the size of 54 x 35cm.
This includes:
Youkon Wild Salmon Red Salmon cut, whole filet with 700g, or
Red Salmon gravad cut, whole filet with 700 g
Alaska Wild Salmon caviar 100g – premium quality in a noble glass
Caviar Spoon
and 1 bottle of 0.75l champagne Chartogne-Taillet Cuvée Sainte Anne Brut
The champagne Chartogne-Taillet, sets his history back to 1550, where its soft, mild, full-bodied aroma will be a drinking delight on a very high level – within a very good price range. The house classic is named after the village saint Sainte Anne brut.
Look forward to the following products
Drinks and accessories only in gift sets, but not individually available in the shop.
{{ similarProduct.name }}
{{ similarProduct.kurzbeschreibung }}
Artikel-Nr.: {{ similarProduct.artikelnummer }}

{{ similarProduct.preis_inkl_steuer | currency:'€' }}
{{ similarProduct.preis_b2b | currency:'€' }}