Alpeneichenholz Servier-, Schneidebrett
Hochwertiges Schneide-, Servierbrett aus Alpeneichenholz (44 cm x 18 cm)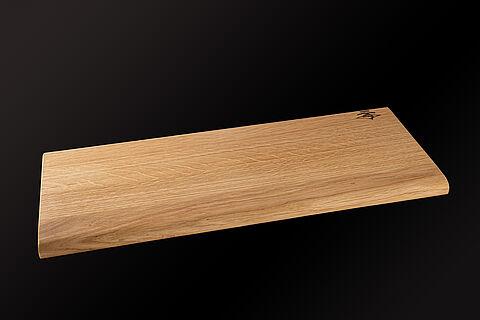 Article number:

5007

Category:

Geschenke, Zubereitung

Country of origin:

Deutschland
Deliverytime: 1-2 working days
Alpeneichenholz Servier-, Schneidebrett
Hochwertiges edles Schneide-, Servierbrett (44 cm x 18 cm) für das fachgerechte Aufschneiden und Filetieren von Wildlachs. Hergestellt wird dieses Naturholzbrett handgemacht aus Alpeneichenholz in der Manufaktur in Abersee. Mit seitlich ausgelassenen Tragegriffen und eingebrannten kleinen Youkon Wilder Lachs Logo. Mit Naturleinöl eingelassen.
Look forward to the following products
Drinks and accessories only in gift sets, but not individually available in the shop.
{{ similarProduct.name }}
{{ similarProduct.kurzbeschreibung }}
Artikel-Nr.: {{ similarProduct.artikelnummer }}

{{ similarProduct.preis_inkl_steuer | currency:'€' }}
{{ similarProduct.preis_b2b | currency:'€' }}