Youkon Wild Salmon Caviar, Premium Quality 100g
Unpasteurized in a decorative glass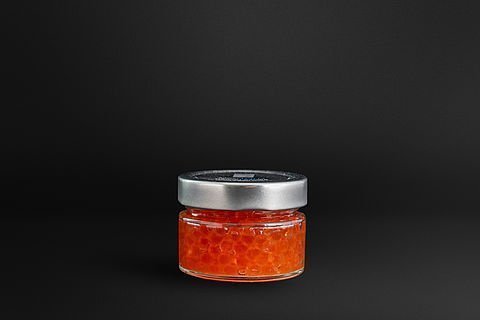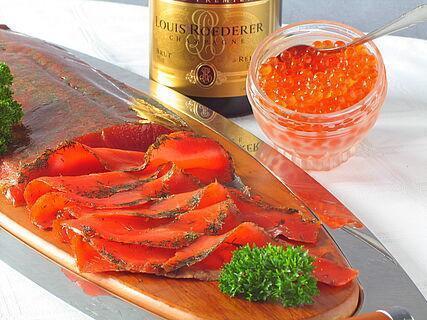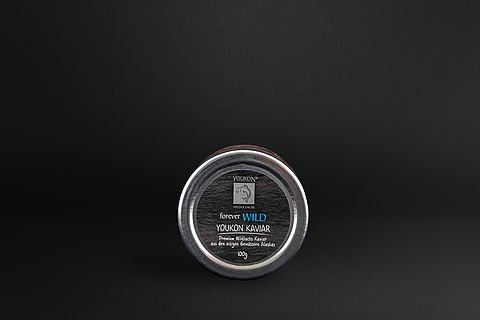 Article number:

5000

Minimal weight:

100 g

Category:

caviar & sauces

Country of origin:

Alaska
Deliverytime: 1-2 working days
Youkon Wild Salmon Caviar, Premium Quality 100g
Alaska Premium Wild Salmon Caviar
is obtained from the roe of the KETA WILD SALMON. The Keta wild salmon lives in fresh, clear water and covers over thousands of kilometers sea in his life . During his travels he feeds like a gourmet, eating small fish and crabs providing him with his typical red color.
To ensure that this tradition can be continued in the future, the catch quota is strictly controlled, to provide a constant resource.
YOUKON WILD SALMON CAVIAR stands for years of professional experience in the generation and production of premium quality wild salmon caviar.
Only especially selected wild salmons are used whose caviar is optimal in size and maturing time.
YOUKON WILD SALMON CAVIAR is only salted slightly and not pasteurized thus proteins, vitamins and fatty acids (Omega-3) remain. His aroma is very discreet.
The caviar pearls of the YOUKON WILD SALMON CAVIAR have a very nice red color, so that they are willingly used as visual refinement of other dishes. The best accompanying drink of choice would be champagne (Brut)- not only for the festive atmosphere but also because no other drink can even roughly complete and enhance the taste of the caviar better.
IMPORTANT
Please ensure that you only use spoons out of mother-of-pearl, horn or ivory.
Under no circumstances use metal or silver spoons (apart of gold)!
The caviar would gain a unpleasant flavor (In case of need use a plastic spoon).