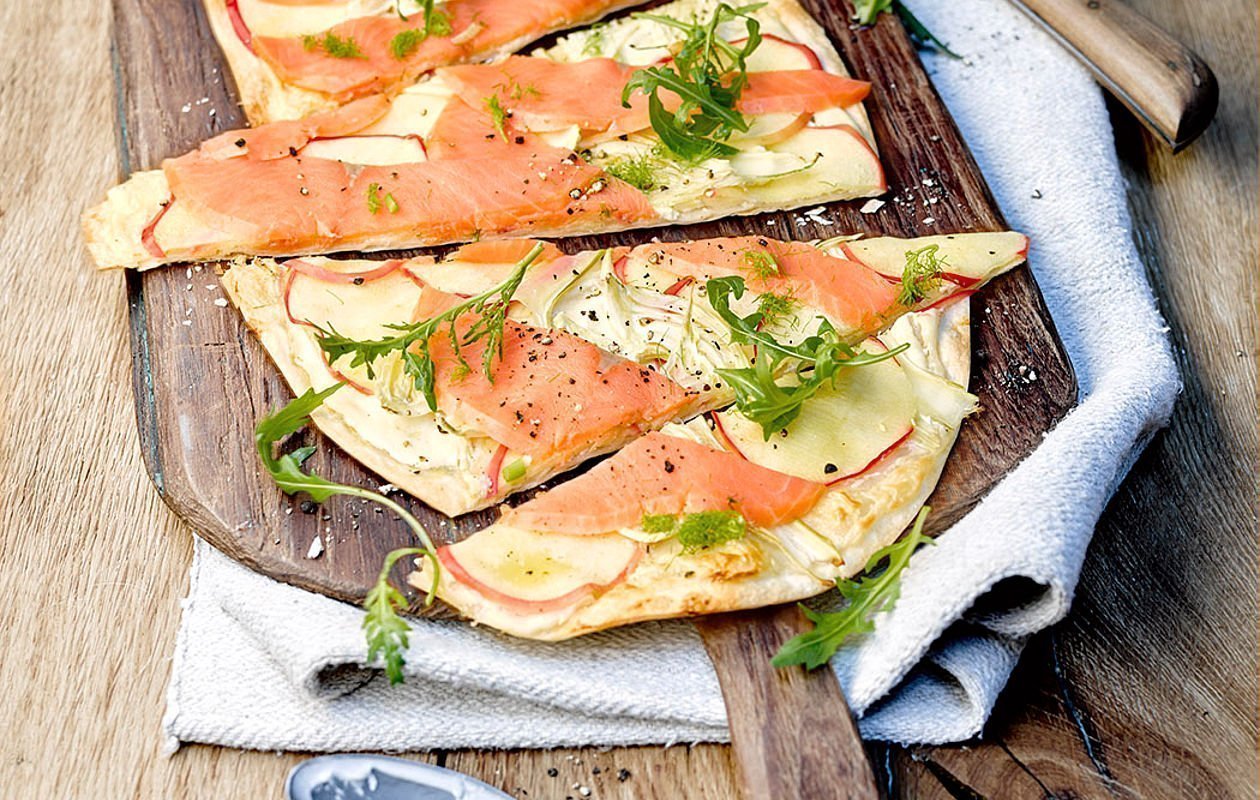 Tarte flambee with alaska smoked salmon, apples and rocket salad
Smoked wild salmon
Preparation: 25 min
Ingredients:
1 lime, untreated
1 bulb fennel, approx. 350 g
250 g apples
2 tarte flambee bases, finished products
400 g crème fraîche
salt
black pepper, freshly grounded
1 bunch of fine rocket salad
400 g alaska smoked salmon
Preparation
Wash the lime with boiling water and dab dry. Grate the peel finely and squezze out the juice. Remove the stalk of the fennel, and cholp the fennel in small pieces. Cut the apple in slices and drizzle the lime juice on top. Preheat the oven to 250 °C/480°F (225 °C/440°F circulating air). Cover two metal sheets with baking paper and roll the tarte flambee bases on it.
Mix the grated lime peel with the crème fraîche, spread it evenly on the flambee bases and season with salt and pepper. Distribute the fennel and the apples on top. Place the tarte flambee on the lowest rack of the oven and bake for 10-12min.
Trim, wash and spin-dry the rocket salad and serve it together with the smoked salmon on the top of the ready-baked tarte flambee .
Nutritional information
Energy: 1050 kcal/4410 kJ
Protein: 41 g
Carbohydrates: 61 g
Fat: 67 g