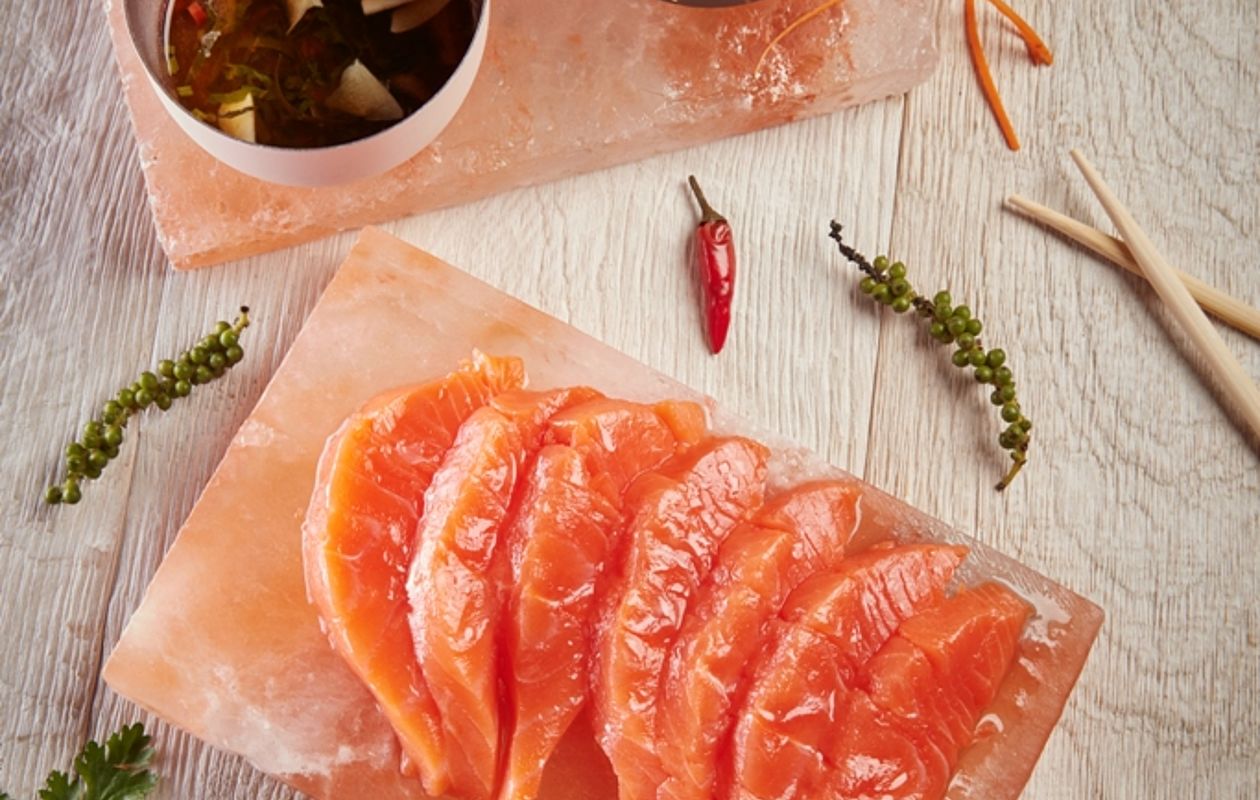 Youkon Wild Kingsalmon - Kimchi Sauce
Wild salmon filet (recipe with video)
Preparation: 20 min
Ingredients:
Youkon Kingsalmon premium (Product nr. 4005 in the Shop)
2 Tbsp. fish sauce
2 Tbsp. rice vinegar
1 Tbsp. sugar
1 garlic glove
1 peperoncini (italian chili), finely chopped
1 Tbsp. lime juice
1 Tbsp. carrot and daikon radish
chopped in fine slices
1 Tbsp. chopped coriander

Preparation:
Heat the fish sauce, the rice vinegar, sugar and 60ml of water slowly in a pot and stir constantly until the sugar has dissolved completely.
Bring it to boil and than let it simmer for 3 minutes, now allow it to cool down.
Add garlic, chili and lime juice and serve with carrots and daikon radish.
Cut Youkon Royal Premium Fillet into 5 to 8mm thick fillets up to the skin (see video shop), and just before serving, place the fillets on the Himalayan salt stone for a maximum of 1 to 2 minutes, depending on your taste.